EXCESSIVE FORCE
Muscle Power



Val	Char	Cost	Roll	Notes


30	STR	20	15-	Lift 1600 kg; 6d6 HTH Damage [3]
16	DEX	18	12-	OCV:  5/DCV:  5
30	CON	40	15-
20	BODY	20	13-
9	INT	-1	11-	PER Roll 11-
11	EGO	2	11-	ECV:  4
18	PRE	8	13-	PRE Attack:  3 1/2d6
14	COM	2	12-

18	PD	12		Total:  18 PD (9 rPD)
10	ED	4		Total:  10 ED (4 rED)
4	SPD	14		Phases:  3, 6, 9, 12
12	REC	0
60	END	0
50	STUN	0		

Total Characteristic Cost:  139

Movement:

	Running:	9"/18"
		Leaping:	6"/12"
		Swimming:	2"/4"



Cost	Powers


	

Rage Meter


20	1)  

Rage Filler:

  Absorption 2d6  (Energy, Energy/Physical), Varying Effect (+1)
3	2)  

Rage Meter:

  Endurance Reserve  (50 END, 0 REC) Reserve; Begins Combat at Zero (-1/2); REC, 
	Filled by Rage Filler (+0); Personal REC (-1/2)
	 
	

Martial Arts:

  

Professional Wrestling


	

Maneuver	OCV	DCV	Notes


4	Choke		-2	+0	Grab One Limb; 2d6 NND
4	Crush		+0	+0	10d6 Crush, Must Follow Grab
4	Disarm		-1	+1	Disarm; 40 STR to Disarm roll
4	Escape		+0	+0	45 STR vs. Grabs
3	Flying Clothesline
			+2	+1	6d6 Strike; You Fall, Target Falls
3	Hold		-1	-1	Grab Two Limbs, 40 STR for holding on
3	Jackknife Powerbomb
			+0	+2	8d6 Strike; Target Falls; Must Follow Grab
4	Kidney Blow	-2	+0	HKA 1d6 +1
4	Low Blow	-1	+1	2d6 NND
4	Punch		+0	+2	8d6 Strike
4	Reversal	+2	+2	Block, Abort
5	Roundhouse	-2	+1	10d6 Strike
5	Running Clothesline
			+1	+0	6d6 +v/5; FMove
3	Slam		+0	+1	6d6 +v/5, Target Falls
5	Spinning Pile-driver
			-2	+0	HKA 1d6 +1 , Target Falls
3	Take Down	+2	+1	6d6 Strike; You Fall, Target Falls

12	

Armsweep:

  Area Of Effect (up to One Hex; +1/2) for up to 30 Active Points of STR; Can Be 
	Blocked (-1/4), END 1
20	

Bearhug:

  EB 4d6, NND (defense is Life Support [Self-Contained Breathing]; +1); Must Follow 
	Grab (-1/2), No Range (-1/2), END 4
19	

Eye Gouge:

  Sight Group Flash 2d6; No Range (-1/2), Not vs covered Eyes: Slightly (-1/4) 

plus

 
	HA +2d6, No Normal Defense (+1); Hand-To-Hand Attack (-1/2), END 3
6	

Tough:

  Damage Resistance (9 PD/4 ED)
20	

Tough:

  Physical Damage Reduction, 50%
15	

Tough:

  Energy Damage Reduction, Resistant, 25%
2	

Low Center of Gravity:

  Knockback Resistance -1"
6	

Long Strides

:  Running +3" (9" total), END 1

	

Perks


2	Contact: American Wrestling Association 11-
2	Contact: Criminal Underworld 11-
1	Contact: Shadowlaw 8-
5	

The Management Team:

  Follower (Ed Tremaine - Manager)
5	

Career Winnings:

  Money:  Well Off
5	

The Ring of Honor:

  Base (Arena)

	

Skills


15	+3 with HTH Combat
15	+5 with Pro Wrestling
	 
3	Acting 13-
3	Breakfall 12-
3	Bribery 13-
3	Bureaucratics 13-
3	Climbing 12-
4	Gambling (Card Games, Sports Betting) 11-
3	Interrogation 13-
2	KS: Knowledge Skill: Martial Arts World 11-
6	KS: Knowledge Skill: Pro Wrestling 15-
2	KS: Knowledge Skill: Street Fighter Circuit 11-
3	Oratory 13-
3	Paramedics 11-
2	Professional Skill: Enforcer 11-
3	Professional Skill: Street Fighter 12-
2	Professional Skill: Wrestler 11-
3	Shadowing 11-
3	Sleight Of Hand 12-
3	Stealth 12-
5	Streetwise 14-
3	Teamwork 12-



Total Powers & Skill Cost:  297
Total Cost:  436

200+	Disadvantages


5	Distinctive Features:  Limited Style (Big Blonde Hulk Hogan Wannabe) (Easily Concealed; Noticed 
	and Recognizable; Detectable By Commonly-Used Senses)
10	Distinctive Features:  Style Limitation (Not Concealable; Noticed and Recognizable; Detectable By 
	Commonly-Used Senses; Not Distinctive In Some Cultures)
20	Enraged:  When feels he's being disrespected (Common), go 11-, recover 11-
5	Hunted:  Fighters of Note 11- (As Pow, Watching)
10	Hunted:  Shadowlaw 8- (Mo Pow, NCI, Watching)
20	Psychological Limitation:  Arrogant, Overconfident (Very Common, Strong)
10	Psychological Limitation:  Desires to be respected and feared (Common, Moderate)
10	Psychological Limitation:  Vengeful (Uncommon, Strong)
5	Reputation:  Powerful Fighter, 8-
10	Rivalry:  Professional (Other Wrestlers; Rival is As Powerful; Seek to Outdo, Embarrass, or 
	Humiliate Rival; Rival Aware of Rivalry; Multiple Rivals)
5	Unluck: 1d6
126	

Experience Points

Total Disadvantage Points:  436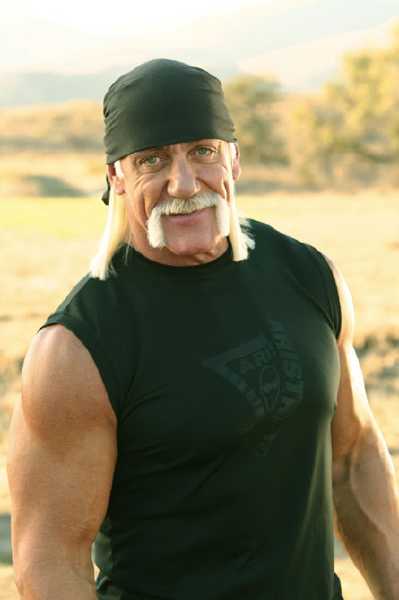 Background/History: Muscle Power was a pretty popular wrestler once. Big, very strong, well built. He had a decent interview and was good around the mat. Overbearing, obnoxious, and somewhat simple, he made a lot of noise but little lasting impact. He always seemed to follow trends and looked kinda goofy doing it. His big break came when the Russian super-heavyweight, Zangief was to bring a number of Soviet wrestlers to America on a worldwide shoot-wrestling tour. Muscle Power was one of the Americans chosen to wrestle. It should have been his coming out party, he had the crowd behind him, he'd trained intensely, he'd even fought some non-wrestlers. He was not ready. Zangief manhandled him. Bigger, heavier, faster, and smarter; the crazy Russian had an arsenal of moves that simply negated Muscle's Muscles. The fight went on due to the American's toughness and stubborn refusal to stay down, but it was as one sided as it was brutal.
After that, Muscle Power was a mid carder. Then he was an outcast. He had his pride and would often go against the script, this eventually got him booted from most of the American Wrestling leagues. When he heard that some of the Shoot Wrestlers were going to multi-style combat tournaments, including Zangief, Muscle found his new profession. He fought independently for a while with mixed success, but was then offered a spot in a stable of fighters lead by Major Carnage. He took them up on their offer. Things are looking much better, but he is still out to defeat Zangief.
Personality/Motivation: Think angrier, dumber parody of Hulk Hogan's ring persona. Now imagine that guy is always like that.
Quote: You're going down! Arrgh!
Powers/Tactics: Push them around with your strength. Cheat if that doesn't work.
Campaign Use: More muscle for the team of Excessive Force.
Group Relations:
The Anvil:

They get along great. Though the Anvil sometimes makes fun of him. They tag team sometimes. They are also drinking/gambling buddies.

The Hammer:

To Muscle Power, the former Sumotori is an outsider, but he's big, drinks allot and loses at poker. So he tolerates him.

Major Carnage:

Muscle Power is uneasy working with a Russian. He hates them. But Major Carnage is capable of destroying him so he doesn't cross his boss. He's also grateful for the increased earnings, the fear, and the chance to fight his nemesis.
Appearance: A Hulk Hogan Send up in American Flag Shorts. He now sports a black tee shirt and has a five o'clock shadow to signify that he's a BAD GUY now.
---
---
Return to Video Game-Derived Character Adaptations