MOVIE-DERIVED CHARACTER ADAPTATIONS
JAMES LEE WONG



	Val	Char	Cost	Roll	Notes


10	STR	0	11-	Lift 100 kg; 2d6 HTH Damage [2]
16	DEX	12	12-
13	CON	3	12-
23	INT	13	14-	PER Roll 14-
18	EGO	8	13-
25	PRE	15	14-	PRE Attack:  5d6

5	OCV	10
6	DCV	15
3	OMCV	0
6	DMCV	9
3	SPD	10		Phases:  4, 8, 12

5	PD	3		Total:  5 PD (0 rPD)
5	ED	3		Total:  5 ED (0 rED)
5	REC	1
20	END	0
10	BODY	0
30	STUN	5       

Total Characteristic Cost:  107





Movement:

	Running:	12m/24m 
		Leaping:	4m/8m
		Swimming:	4m/8m



Cost  Powers & Skills


10	Luck 2d6

   

Perks


4	

Bill Street:

  Contact (Contact has useful Skills or resources, Very Good relationship with Contact) 8-
10	

Various Favors In Chinatown And Among The SFPD

:  Favor
4	Fringe Benefit:  International Driver's License, License To Practice A Profession, Local Police Powers
6	Money:  Wealthy
12	

Famed Detective:

  Positive Reputation (A large group) 14-, +4/+4d6

	

Talents


12	Combat Luck (6 PD/6 ED)
5	Eidetic Memory

   

Skills


3	Acting 14-
3	Analyze:  Agility Skills 14-
3	Bureaucratics 14-
3	Charm 14-
3	Concealment 14-
3	Conversation 14-
3	Criminology 14-
7	Deduction 16-
3	Forensic Medicine 14-
3	High Society 14-
3	Interrogation 14-
3	Lockpicking 12-
3	Oratory 14-
3	Persuasion 14-
3	Security Systems 14-
3	Shadowing 14-
3	Sleight Of Hand 12-
3	Stealth 12-
3	Streetwise 14-
3	Radio:  Systems Operation 14-
2	TF:  Common Motorized Ground Vehicles
3	Tactics 14-
3	Teamwork 12-
3	Tracking 14-
3	Trading 14-
3	Ventriloquism 14-
1	WF:  Handguns
0	Languages
4	1)  Language:  Cantonese (idiomatic)
4	2)  Language:  English (idiomatic)
0	3)  Language:  Mandarin (idiomatic, native language)
3	Scholar
3	1)  KS: Art 15-
3	2)  KS: Chinese History 15-
1	3)  KS: History 11-
2	4)  KS: Law 14-
1	5)  KS: Literature 11-
1	6)  KS: Music 11-
1	7)  KS: Theater 11-
3	Scientist
2	1)  Science Skill:  Biology 14-
2	2)  Science Skill:  Chemistry 14-
2	3)  Science Skill:  Metallurgy 14-
2	4)  Science Skill:  Physics 14-



Total Powers & Skill Cost:  179
Total Cost:  286

175+    Matching Complications (40)


20	Psychological Complication:  Loyal To His Friends (Common; Total)
10	Psychological Complication:  Unfailingly Polite (Common; Moderate)



Total Complications Points:  30
Experience Points:  111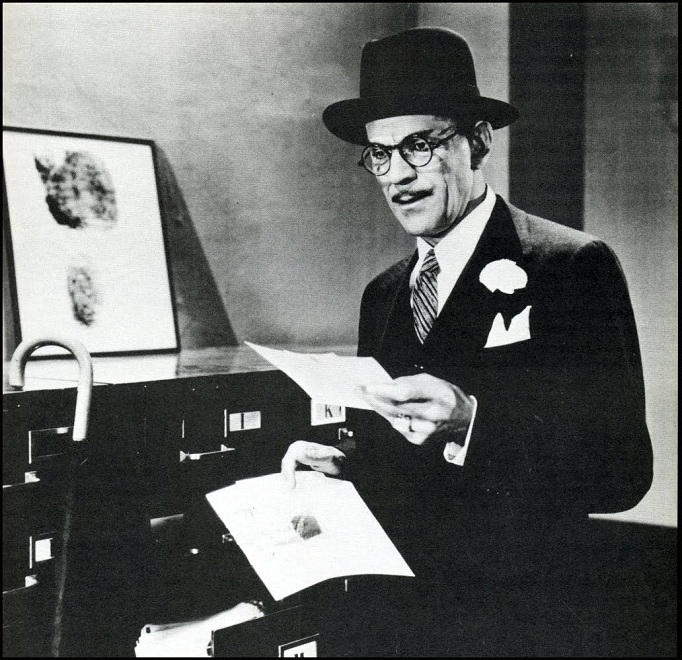 Background/History: James Lee Wong is an Oxford educated scientist and detective resident in San Francisco during the early half of the 20th century. A physicist, chemist, and forensic specialist, Mr. Wong brought science to bear long before the age of "procedural" police stories.
Personality/Motivation: Polite and generous to a fault, Mr. Wong is methodical in his investigations. He is also a man of good humor and a loyal friend. James is respected by all who know him—even his enemies.
Quote: "Greetings. Only the eyebrows of youth would have the temerity to call the beard of age at such an hour."
Appearance: Wong is tall, lean, and slightly stooped. He is rarely seen without his glasses, a sensible hat, and his walking cane.
James Lee Wong's Hero Designer File
---
---
Return to Movie-Derived Character Adaptations.