MOVIE-DERIVED CHARACTER ADAPTATIONS
CAPTAIN BILL STREET



	Val	Char	Cost	Roll	Notes


20	STR	10	13-	Lift 400 kg; 4d6 HTH Damage [4]
18	DEX	16	13-
18	CON	8	13-
13	INT	3	12-	PER Roll 12-
13	EGO	3	12-
20	PRE	10	13-	PRE Attack:  4d6

6	OCV	15
6	DCV	15
3	OMCV	0
4	DMCV	3
3	SPD	10		Phases:  4, 8, 12

8	PD	6		Total:  8 PD (0 rPD)
8	ED	6		Total:  8 ED (0 rED)
6	REC	2
30	END	2
13	BODY	3
30	STUN	5       

Total Characteristic Cost:  117





Movement:

	Running:	12m/24m 
		Leaping:	4m/8m
		Swimming:	4m/8m



Cost  Powers & Skills


	

Martial Arts:

  

Modern Boxing


	

Maneuver	OCV	DCV	Notes


4	Block		+2	+2	Block, Abort
3	Clinch		-1	-1	Grab Two Limbs, 30 STR for holding on
4	Cross		+0	+2	6d6 Strike
5	Hook		-2	+1	8d6 Strike
3	Jab		+2	+1	4d6 Strike
1	Weapon Element:  Cestus

5	Luck 1d6

   

Perks


8	

James Lee Wong:

  Contact (Contact has useful Skills or resources, Very Good relationship with Contact) 14-
2	Fringe Benefit:  Local Police Powers
2	

Hard Boiled Detective:

  Positive Reputation (A medium-sized group) 11-, +2/+2d6

	

Talents


12	Combat Luck (6 PD/6 ED)
3	

Handsome Giant:

  +1/+1d6 Striking Appearance (vs. all characters)

   

Skills


3	Charm 13-
3	Criminology 12-
3	Deduction 12-
3	Interrogation 13-
3	Lockpicking 13-
3	Persuasion 13-
3	Security Systems 12-
3	Shadowing 12-
3	Streetwise 13-
3	Radio:  Systems Operation 12-
2	TF:  Common Motorized Ground Vehicles
3	Tactics 12-
3	Teamwork 13-
3	Tracking 12-
1	WF:  Handguns



Total Powers & Skill Cost:  94
Total Cost:  211

175+    Matching Complications (40)


15	Psychological Complication:  Terrible Temper (Very Common; Moderate)
20	Psychological Complication:  Loyal To His Friends (Common; Total)
5	Unluck: 1d6



Total Complications Points:  40
Experience Points:  36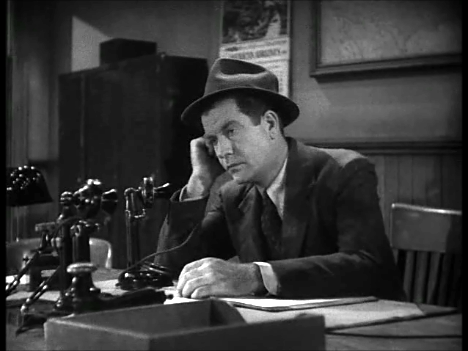 Background/History: Captain William "Bill" Street is a man's man and the chief investigator on the San Francisco Police Department. The long suffering Street considers James Lee Wong his closest friend and, while Street's techniques are often as subtle as a right hook, he relies on his friend Wong's keen intellect to solve the crimes that he alone cannot solve.
Personality/Motivation: Often brusk and quick of temper, Bill Street is a loyal friend and has, beneath his badge, a heart of gold. Bill's sole goal is to make the streets safe for the citizens of his city—a city he is quite proprietary of. Street's tenacity invariably targets him toward the guilty party eventually, but his hard boiled tactics sometimes take a circuitous route.
Quote: To Bobbie Logan: "Logan! What are you doing here!?"
To James Lee Wong: "Wong, boy am I glad to see ya!"
To any police officer in the vicinity: "Bring the car around!"
Appearance: Street is a giant of a man. He is tough and hard boiled and is never seen without his signature fedora.
Bill Street's Hero Designer File
---
---
Return to Movie-Derived Character Adaptations.