MOVIE-DERIVED CHARACTER ADAPTATIONS
BOBBIE LOGAN



	Val	Char	Cost	Roll	Notes


10	STR	0	11-	Lift 100 kg; 2d6 HTH Damage [2]
18	DEX	16	13-
10	CON	0	11-
18	INT	8	13-	PER Roll 15-
18	EGO	8	13-
18	PRE	8	13-	PRE Attack:  3 ½d6

5	OCV	10
5	DCV	10
3	OMCV	0
6	DMCV	9
3	SPD	10		Phases:  4, 8, 12

5	PD	3		Total:  5 PD (0 rPD)
5	ED	3		Total:  5 ED (0 rED)
5	REC	1
20	END	0
10	BODY	0
30	STUN	5       

Total Characteristic Cost:  91





Movement:

	Running:	12m/24m 
		Leaping:	4m/8m
		Swimming:	4m/8m



Cost  Powers & Skills


6	

I Never Miss A Thing:

  +2 PER with all Sense Groups
15	Luck 3d6

   

Perks


5	

Bill Street:

  Contact (Contact has useful Skills or resources, Very Good relationship with Contact) 11-
5	

James Lee Wong:

  Contact (Contact has useful Skills or resources, Very Good relationship with Contact) 11-
5	

Various Favors In Throughout San Francisco:

  Favor
1	Fringe Benefit:  License To Practice A Profession
4	

Ace Reporter:

  Positive Reputation (A large group) 11-, +2/+2d6

	

Talents


6	Combat Luck (3 PD/3 ED)
3	Simulate Death
6	

Gorgeous Reporter:

  +2/+2d6 Striking Appearance (vs. all characters)

   

Skills


3	Acting 13-
3	Bureaucratics 13-
3	Charm 13-
3	Concealment 13-
3	Conversation 13-
3	Deduction 13-
3	High Society 13-
3	Lockpicking 13-
7	Persuasion 15-
5	Shadowing 14-
7	Stealth 15-
3	Streetwise 13-
2	TF:  Common Motorized Ground Vehicles
3	Tactics 13-
3	Teamwork 13-
3	Tracking 13-



Total Powers & Skill Cost:  113
Total Cost:  204

175+    Matching Complications (40)


20	Psychological Complication:  Always gets her story (Common; Total)
15	Psychological Complication:  Loyal to her friends (Common; Strong)
5	Unluck: 1d6



Total Complications Points:  40
Experience Points:  29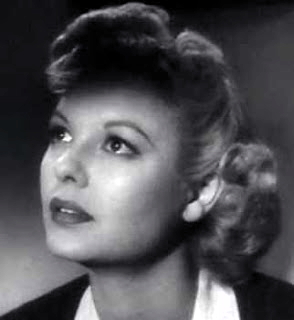 Background/History: Roberta "Bobbie" Logan is an Ace Reporter for the San Francisco Herald. Notorious for getting her story, Bobbie is a constant source of irritation to, her sometimes boyfriend, Captain Bill Street.
Personality/Motivation: Bobbie is a tenacious reporter doing whatever it takes to get her story. She's funny, sassy, and has a mouth that will "get her in trouble." Her courage is unquestionable, but when the action is over she is known to faint from the delayed fear (some would call it common sense) that she never seems to feel in the moment of action.
Quote: To Bill Street: "Oh Bill! You know I'm going to get that story!"
To Bill Street: "I'm just waiting on you to be brilliant."
To James Lee Wong: "Finally, someone who's polite!"
"Four bucks? What'd she do, buy the whole bar?!"
Appearance: Bobbie is a stunningly beautiful woman with a quick smile and flashing green eyes. Her clothing is always stylish and she is seldom seen on a case without her trench coat.
Bobbie Logan's Hero Designer File
---
---
Return to Movie-Derived Character Adaptations.