ALIEN WARS RANGER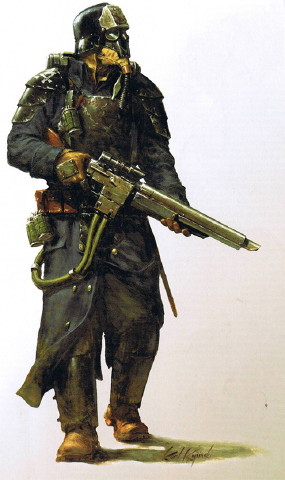 One of the elite rangers, who fought against the Xenovore. He's shown in full kit, with armored clothing and rebreather, carrying a protype laser rifle (for long range sniping). Unlake later models, this laser rifle requires an external powerpack.
---
Return to Pictures That Could Be Campaign Characters.
Surbrook's Stuff is maintained by webmaster Michael Surbrook. If you like what you see, please send him your comments about the page.