ROBO-TANK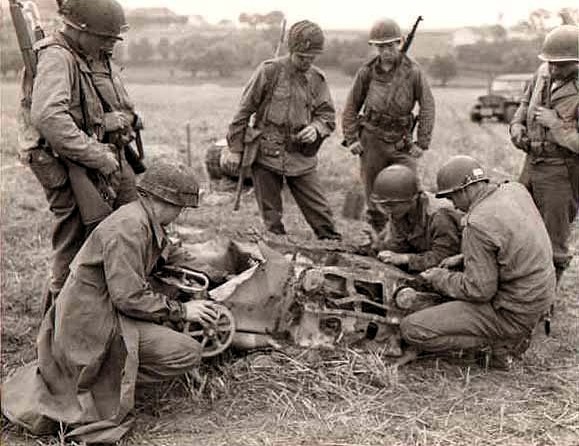 American GIs examine the wreckage of a German "robo-tank" found in the fields of France. A second tank can be seen in the center background.
---
Return to Pictures That Could Be Superheroes.
Surbrook's Stuff is maintained by webmaster Michael Surbrook. If you like what you see, please send him your comments about the page.