ROBO-TANK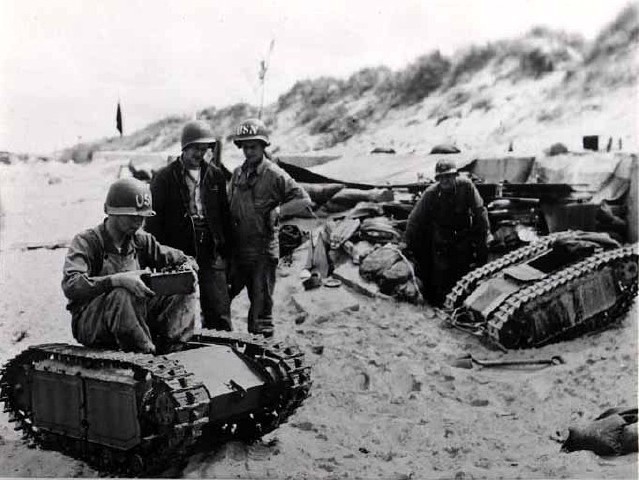 World War Two saw a variety of semi-robotic war machines put into use. The Germans were especially known for experimenting with such devices, seeing them as a natural off-shoot of their successful Panzer programs.
Here we see American GIs examining several abandoned "robot tanks," left behind after a German retreat. The so-called "robo-tanks" were mostly remote controlled, and designed to be driven under an enemy tank and detonated.
---
Return to Pictures That Could Be Superheroes.
Surbrook's Stuff is maintained by webmaster Michael Surbrook. If you like what you see, please send him your comments about the page.