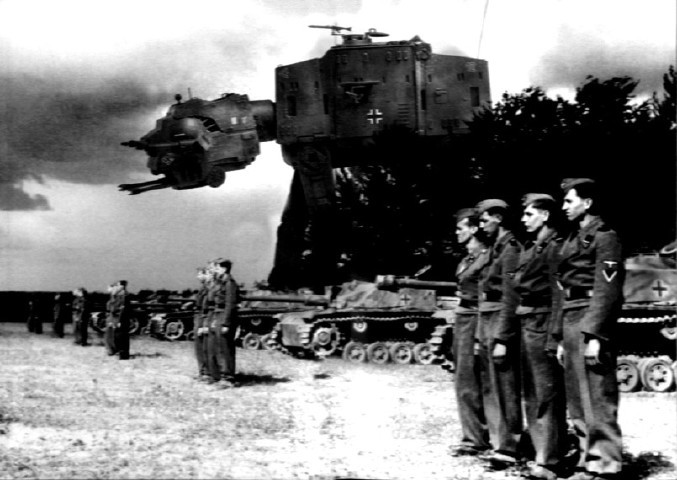 Above: A unit of StuG III assault guns stands ready for review. They are accompanied by a Überschwerer Kampfschreitpanzer (Superheavy Armored Walking Tank), also known as a "Thor's Hammer." Eastern Front circa 1943.
While impressive in size, armor, and armament, the "Thor's Hammer" was simply too slow to act as a support weapon for German advances, and far too big of a target to work as a mobile TOC (tactical operations center). However, the effect they had on Russian infantry morale in the initial days of the Russian invasion was rather impressive.
Below: A Überschwerer Kampfschreitpanzer maneuvering on the Eastern Front. It is thought this photograph dates from late in the war, as the twin 88mm cannon mounted under the 'head' have been supplemented with 75mm howitzers, replacing the blister-mounted machine-guns found on the original models.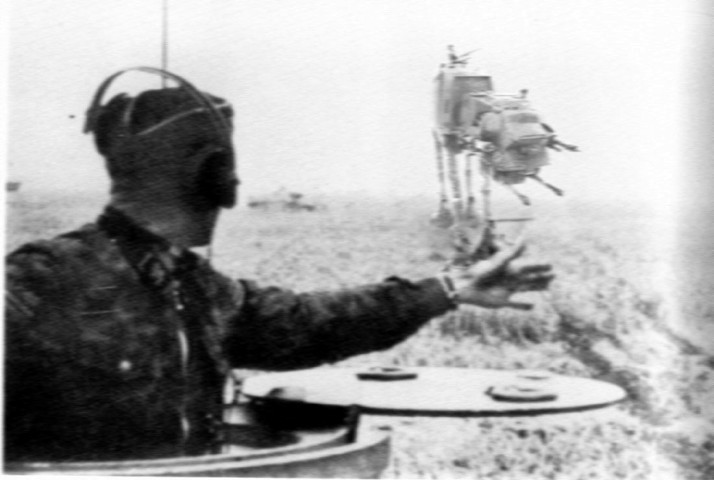 Click here to see the character sheet for the "Thor's Hammer."