AIR-BOT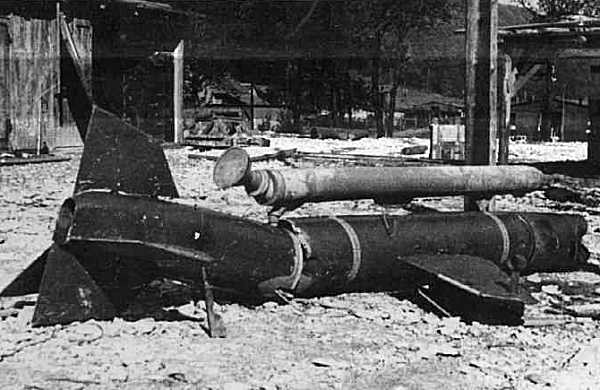 Germany devised aerial weapons as well. This picture shows a wrecked "airbot," possibly the world's first self-guided missile. They were carried under various aircraft (such as the twin-engined Me-110) and launched into formations of American and British bombers. This one is seen in a bombed-out airfield, destroyed without ever being deployed.
---
Return to Pictures That Could Be Superheroes.
Surbrook's Stuff is maintained by webmaster Michael Surbrook. If you like what you see, please send him your comments about the page.