MOTH INVASION CRAFT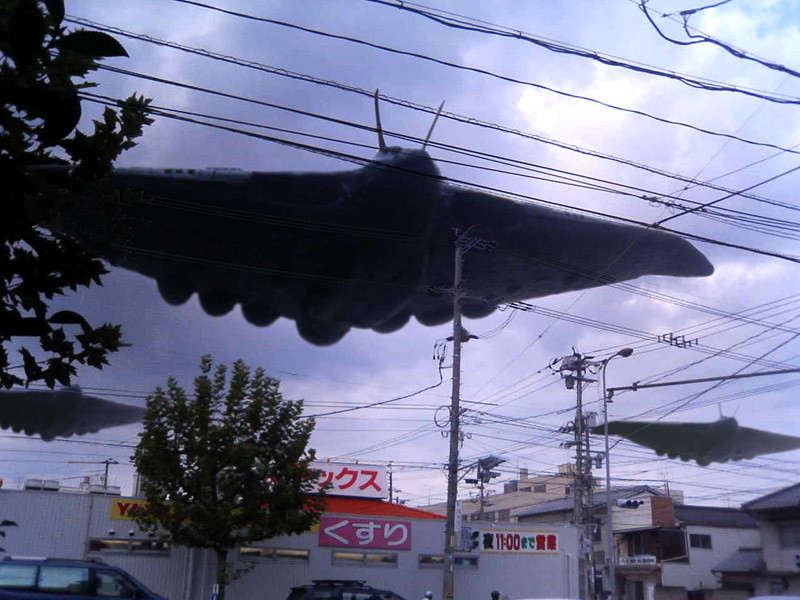 Japan, which sees more paranormal, supernatural, and extra-terrestrial activity than any other place on Earth, is temporarily occupied by invading "moth people". A coalition of military forces, post- and meta-humans, as well as kaiju, the traditional defenders of Japan, succeeded in quickly driving the invaders out.
---
Return to Pictures That Could Be Superheroes.
Surbrook's Stuff is maintained by webmaster Michael Surbrook. If you like what you see, please send him your comments about the page.