IRAQI COMBAT MECHA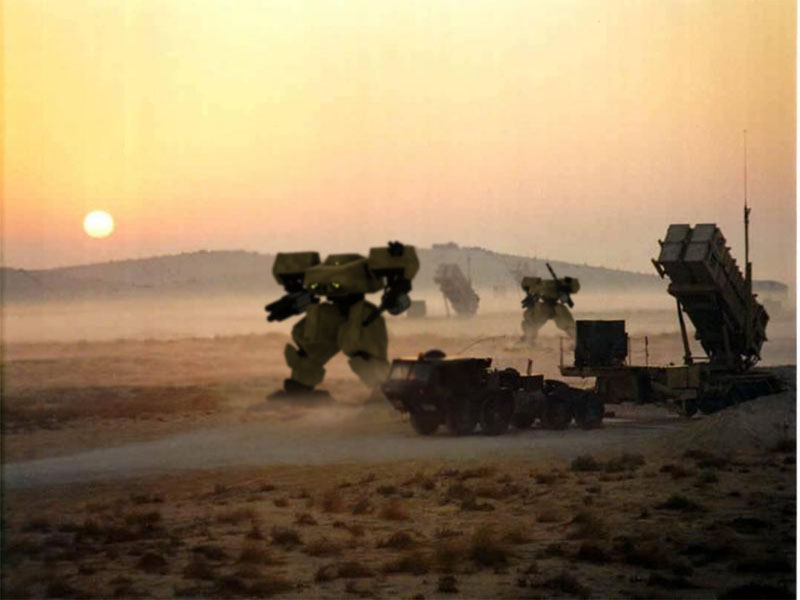 Along with the so-called "Siege Bot," Saddam Hussien fielded these military-class mecha to help guard his Scud Missile launchers. They quickly fell to Allied attack helicopters and ground-attack craft.
---
Return to Pictures That Could Be Superheroes.
Surbrook's Stuff is maintained by webmaster Michael Surbrook. If you like what you see, please send him your comments about the page.