FLYING SAUCER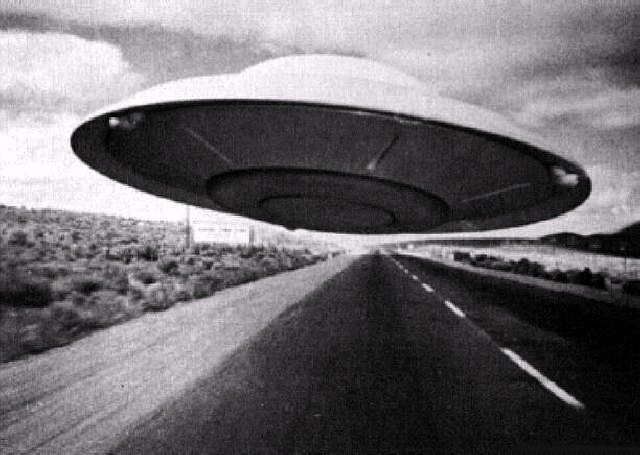 A flying saucer photographed hovering over a Nevada highway. It's origins are unknown, as it lacks any identifiable markings. This has led experts to rule out a USAF experimental vehicle, with the possible candidates including an early VIPER design, Doctor Destroyer, or an actual alien spacecraft.
---
Return to Pictures That Could Be Superheroes.
Surbrook's Stuff is maintained by webmaster Michael Surbrook. If you like what you see, please send him your comments about the page.