UNITED STATES AIR FORCE "FLYING SAUCER"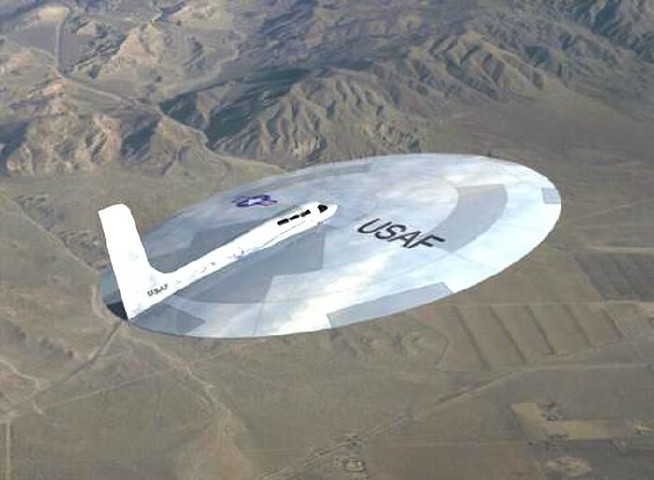 This image shows an experimental aircraft being tested by the United States Air Force. As mentiond here, the design comes from Luftwaffe prototypes captured during World War II.
---
Return to Pictures That Could Be Superheroes.
Surbrook's Stuff is maintained by webmaster Michael Surbrook. If you like what you see, please send him your comments about the page.