EASTERN FRONT MECHA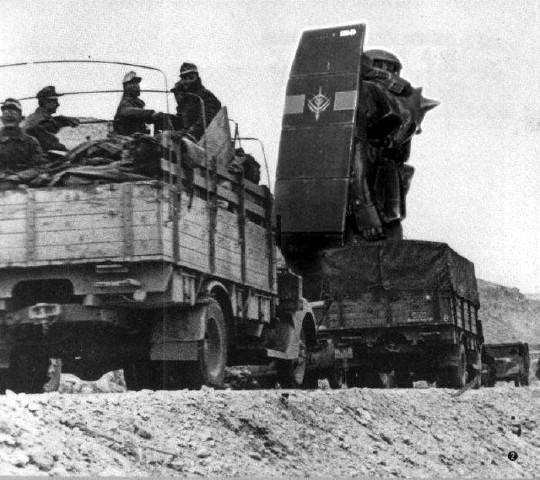 The Eastern Front, circa mid-1943. German troops pass the huge form of an armored "combat suit" standing sentinel along a supply road. It is thought this armor was the creation of the same mind that brought the world the better-known Überschwerer Kampfschreitpanzer.
---
Return to Pictures That Could Be Superheroes.
Surbrook's Stuff is maintained by webmaster Michael Surbrook. If you like what you see, please send him your comments about the page.