BRADEFER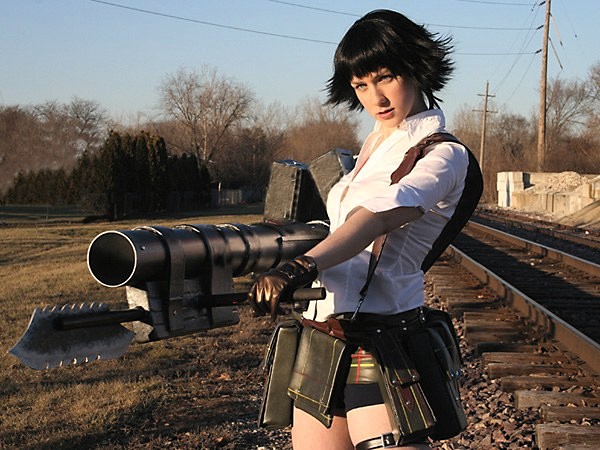 Bradefer, a.k.a. Bras-de-fer ("Iron-arm"), a.k.a. "Bra-of-fur", a.k.a. "Bra-of-iron", a.k.a. "Machine-gun Mary". Taking a cue from Bren Gun Brenda, Bradefer used an utterly unique and utterly bizarre weapon of her own design to tackle criminals in and about the London area during the 1990s.
---
Return to Pictures That Could Be Campaign Characters.
Surbrook's Stuff is maintained by webmaster Michael Surbrook. If you like what you see, please send him your comments about the page.