BREN GUN BRENDA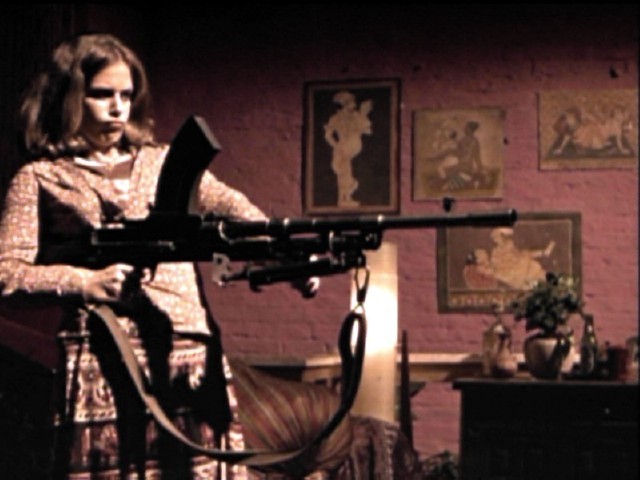 Bren Gun Brenda, who carried on a rather violent, if short-lived, war on crime in London during the late 1970s. This picture was taken by an undercover police officer who scarcely managed to avoid being gunned down himself.
---
Return to Pictures That Could Be Campaign Characters.
Surbrook's Stuff is maintained by webmaster Michael Surbrook. If you like what you see, please send him your comments about the page.