BAZOOKA-CHAN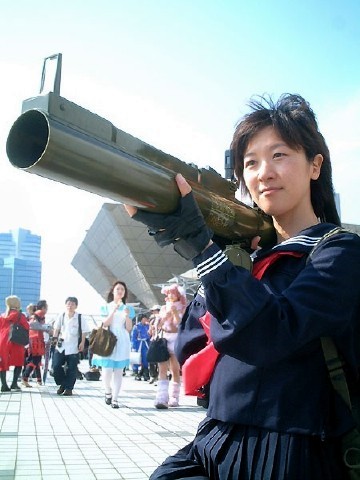 The aptly-named "Bazooka-Chan," who carried on a rather violent one-woman war on various super villains (she had a special hatred for magical girls gone bad) for a brief period in late 1990s Tokyo.
---
Return to Pictures That Could Be Campaign Characters.
Surbrook's Stuff is maintained by webmaster Michael Surbrook. If you like what you see, please send him your comments about the page.