THE COLONEL, MAYOR McRED, HERBURGLAR, and RONNETTE McDONETTE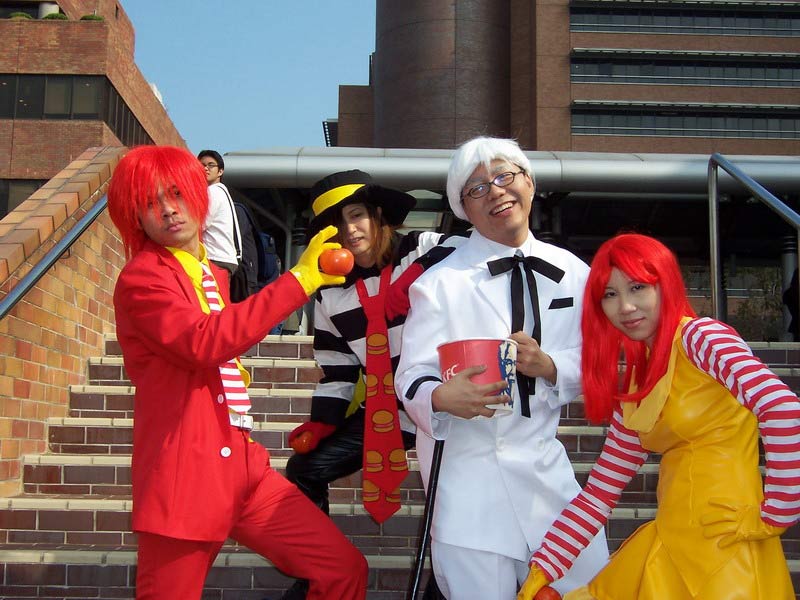 The Colonel and his cohorts (l-r) Mayor McRed, Herburglar, and Ronnette McDonette. Not exactly villains per se, this four-person team are more of political activists, often pelting objects of their scorn (which ranges from fast food restaurants to politicians) with tomatoes (of which the Colonel's bucket seems to have an endless supply). Although fairly normal physically, the quartet is known for having faster-than-normal reflexes, some training in the martial arts, as well as an assortment of advanced gadgets hidden in their (apparently) armored clothing (such as the Colonel's cane). In addition, Herburglar has shown the ability to climb nearly any surface, while Mayor McRed apparently has yet to miss with a thrown tomato.
---
Return to Superheroes.
Surbrook's Stuff is maintained by webmaster Michael Surbrook. If you like what you see, please send him your comments about the page.