ZONE TROOPER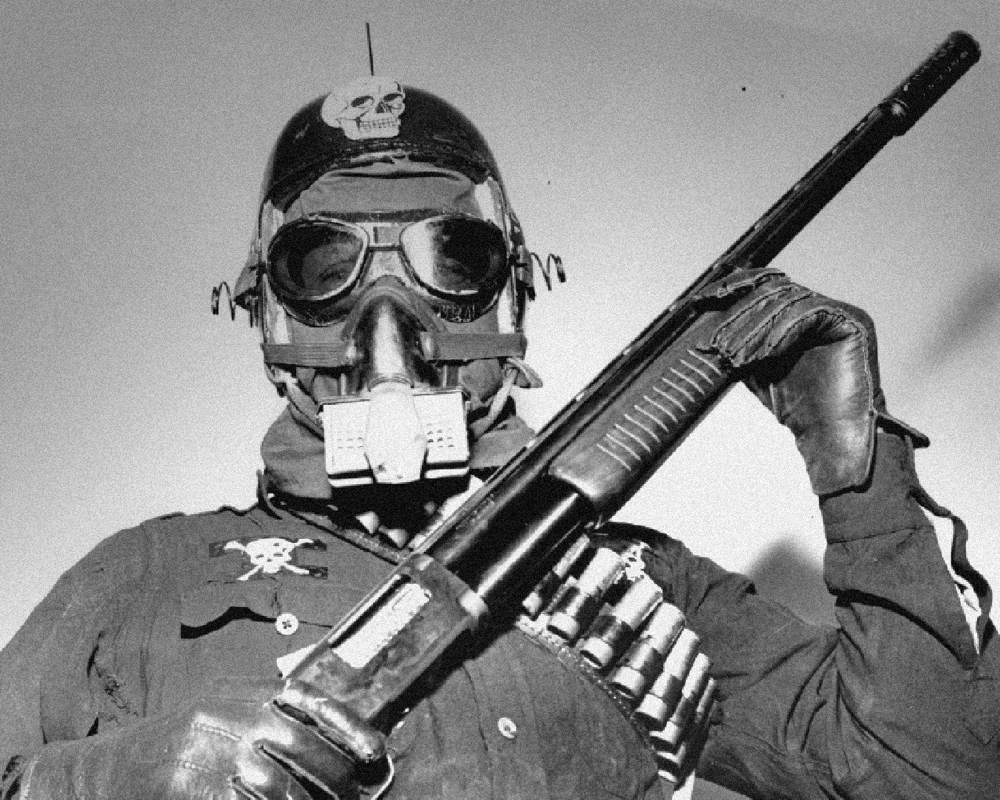 This Zone Trooper, armed with a shotgun and wearing a death's head badge is currently collecting goods for the Collective. Like it or not, he's going to make sure you give until it hurts.
---
Return to Pictures That Could Be Campaign Characters.
Surbrook's Stuff is maintained by webmaster Michael Surbrook. If you like what you see, please send him your comments about the page.