SURVEY TEAM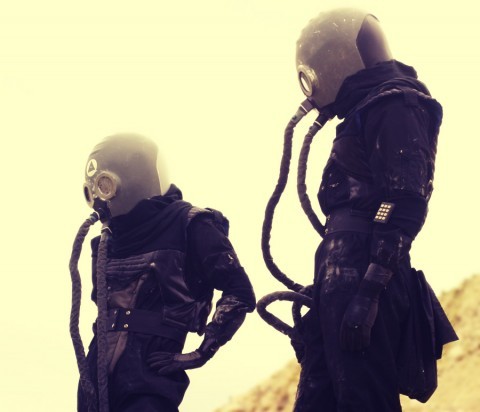 Protected by full-boy suits, and wearing helmets with attached respirator hoses, these two individuals prepare to survey possibly radioactive ruins for salvageable goods.
---
Return to Pictures That Could Be Campaign Characters.
Surbrook's Stuff is maintained by webmaster Michael Surbrook. If you like what you see, please send him your comments about the page.