VTOL FIGHTER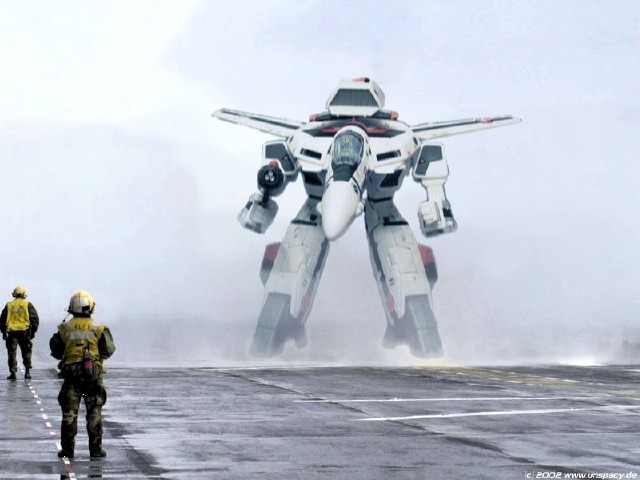 One of the U.S. Navy's new, and highly experimental, profile-adaptable vertical-take-off-and-landing ground-attack fighters does a hover test on the deck of an aircraft carrier.
Click here to see the character sheet for the USN-X-121A "Valkyrie" Fighter.
---
Return to Pictures That Could Be Superheroes.
Surbrook's Stuff is maintained by webmaster Michael Surbrook. If you like what you see, please send him your comments about the page.