AUTONOMOUS GUN PLATFORM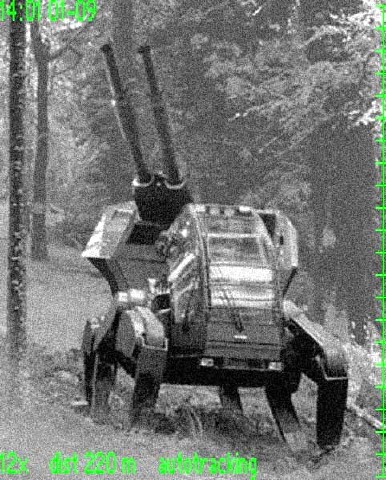 This grainy photo, taken by an UNTIL recon team, is reputed to show an autonomous gun platform on patrol in the woods surrounding a suspected lair of either Mechanon or the Engineer.
---
Return to Pictures That Could Be Superheroes.
Surbrook's Stuff is maintained by webmaster Michael Surbrook. If you like what you see, please send him your comments about the page.