TIME MACHINE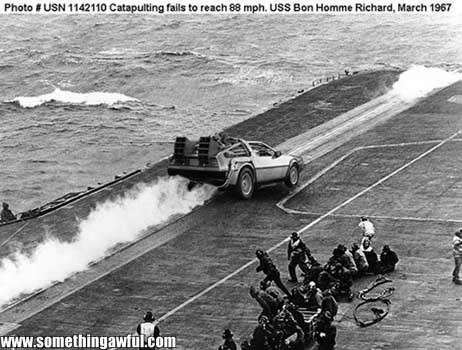 Contrary to the inventor's claims, the experimental time machine shown in this photo didn't reach 88 mph and thus failed to show US Naval observers any "serious s**t."
---
Return to Pictures That Could Be Superheroes.
Surbrook's Stuff is maintained by webmaster Michael Surbrook. If you like what you see, please send him your comments about the page.