TURTLE SHELL WARRIOR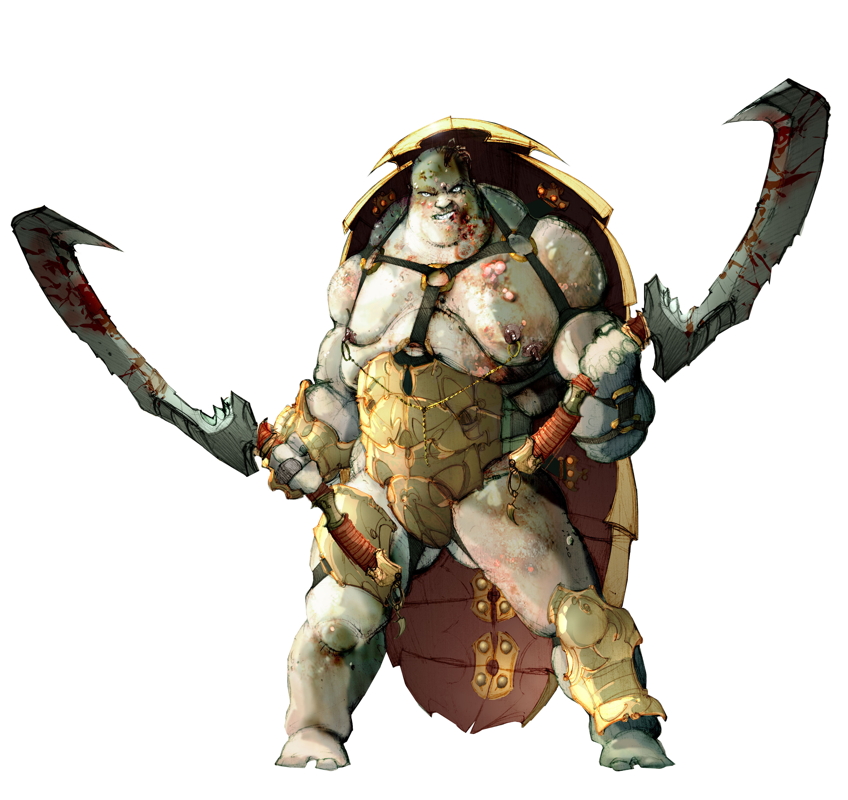 Huge half-ogre warrior. Wears an immense turtle shell on his back as armor, fights with two wicked cleaver-like weapons.
---
Return to Pictures That Could Be Campaign Characters.
Surbrook's Stuff is maintained by webmaster Michael Surbrook. If you like what you see, please send him your comments about the page.