DONYA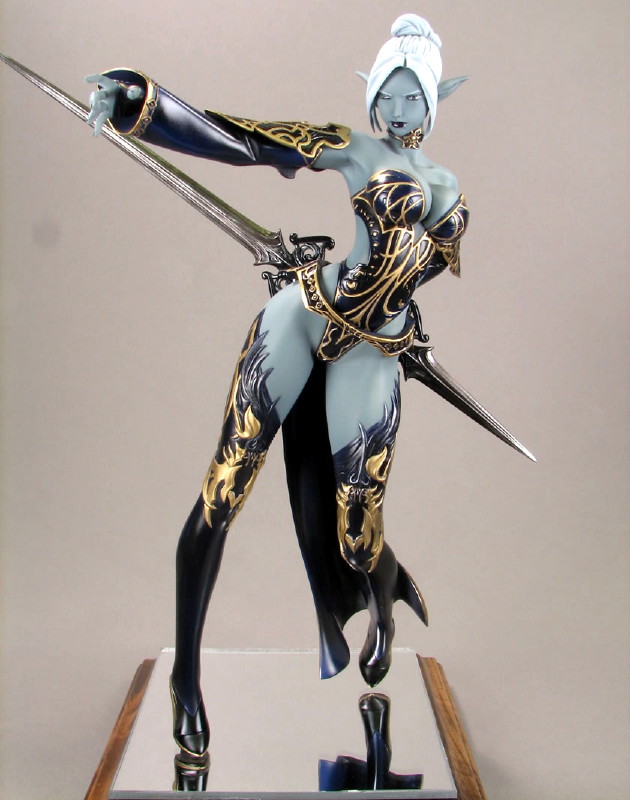 One of the reclusive Night Elves, Donya is an accomplished warrior-mage, and a war leader for the House of Fuluvo. She's skilled with both spells and blade, and fights with a Shurkur, a double-bladed sword unique to the Night Elves (the name means "great and small"). She is seen here in the baroque "armor" and dress typical of the Night Elf warrior-mages, who tend to rely on spells for protection, as opposed to more physical defenses.
Click here to see the character sheet for Donya the Night Elf.
---
Return to Pictures That Could Be Campaign Characters.
Surbrook's Stuff is maintained by webmaster Michael Surbrook. If you like what you see, please send him your comments about the page.