FEMALE UNTIL TROOPER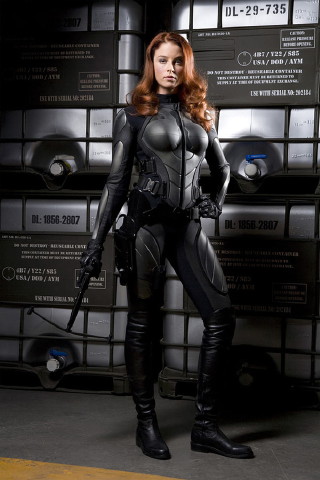 This female UNTIL trooper shows off the newest form-fitting body-armor for field operatives. In addition, her hand-held crossbow indicates her speciality—covert operations.
---
Return to Pictures That Could Be Campaign Characters.
Surbrook's Stuff is maintained by webmaster Michael Surbrook. If you like what you see, please send him your comments about the page.