JIN ZHU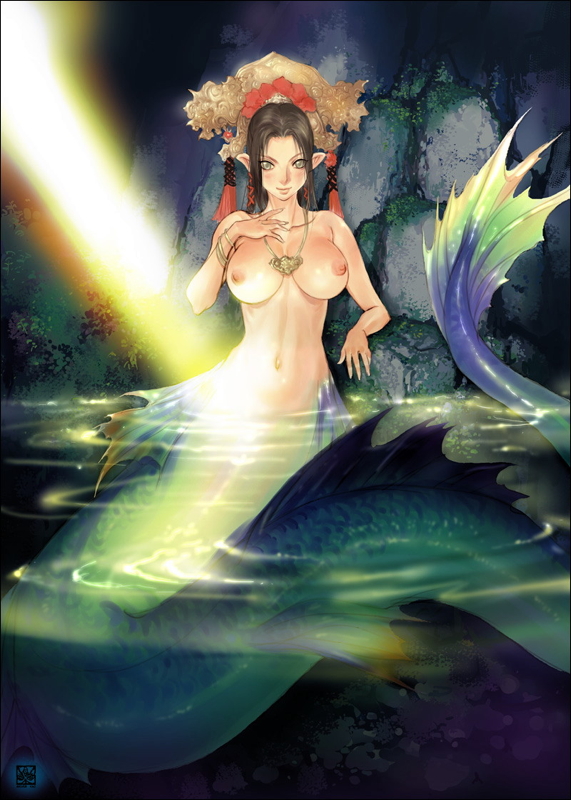 The daughter of Xiá Hai, the God of the Sea, and a sea nymph, Jin Zhu dwells within the sea-cave of Xue, where she plys her trade as an oracle and seer.
Click here to see Jin Zhu's character sheet.
---
Return to Beasts.
Surbrook's Stuff is maintained by webmaster Michael Surbrook. If you like what you see, please send him your commentsabout the page.