THE QUEEN OF THE SEA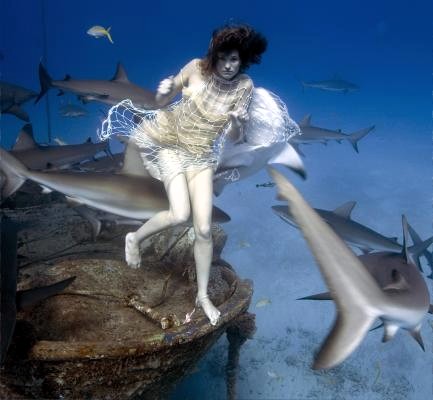 The unknown metahuman, named "The Queen of the Sea" by the divers who encountered her, was only seen briefly before her retinue of nearly 30 sharks 'encouraged' the divers who took this photo to leave the area.
---
Return to Superheroes.
Surbrook's Stuff is maintained by webmaster Michael Surbrook. If you like what you see, please send him your comments about the page.