THE LOBSTER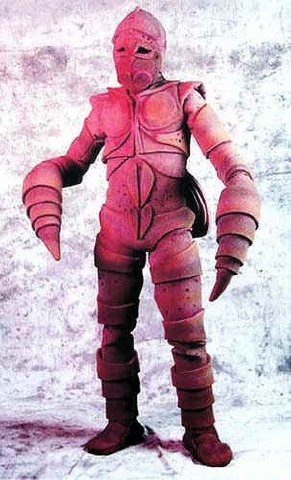 Before there was Lobsterman the eco-warrior, there was "The Lobster". A 1960's era crime-fighter from New England, The Lobster wore a full-body suit of "Lobster Armor," which included an artificial gill system, strength enchantment, and powerful claw-like gauntlets. However, despite the Lobster's efforts to make Boston and its surroundings a safer place, he never really gained him the respect he sought.
---
Return to Superheroes.
Surbrook's Stuff is maintained by webmaster Michael Surbrook. If you like what you see, please send him your comments about the page.