THE KNIGHTRIDER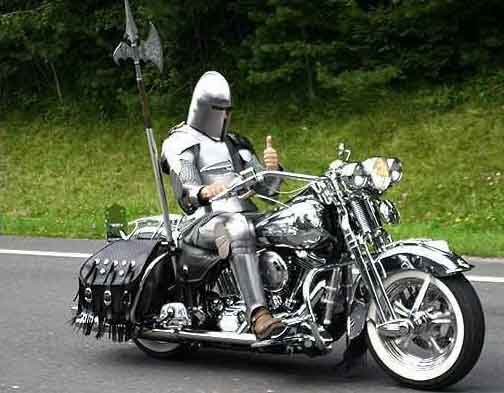 The Knightrider in all his armored glory. Calling himself the Paladin of Pittsburgh, he patrols the highways and byways of the tri-state area (Ohio, Pennsylvania, and West Virginia).
---
Return to Superheroes.
Surbrook's Stuff is maintained by webmaster Michael Surbrook. If you like what you see, please send him your comments about the page.