CHINIOOK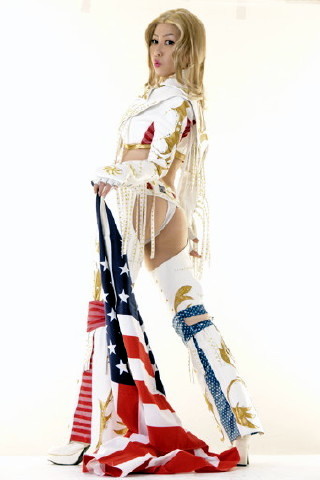 Chinook is an Asian-American superhuman who has adopted certain elements of rodeo culture as her motif. As this publicity photo shows, she's dyed her hair blond, wears custom chaps, and a short jacket with extensive fringes. Her name—Chinook (pronounced "shinook"), refers to her command over air and wind.
---
Return to Superheroes.
Surbrook's Stuff is maintained by webmaster Michael Surbrook. If you like what you see, please send him your comments about the page.