THE BURNING MAN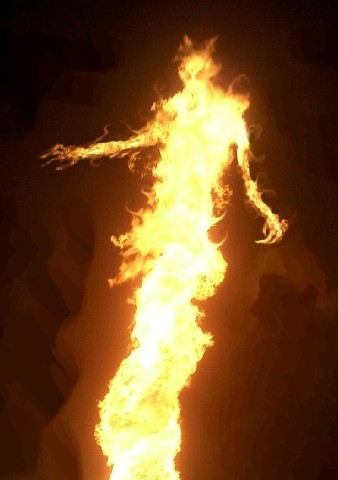 This photo shows a pyrokinetic moments after igniting a full-body burn. There is some speculation that he is connected to The Burning Woman and Professor Phineas T. Horton's pyrokinesis experiments. So far, the Burning Woman has refused to comment.
---
Return to Superheroes.
Surbrook's Stuff is maintained by webmaster Michael Surbrook. If you like what you see, please send him your comments about the page.