PILGRIM PROGRESS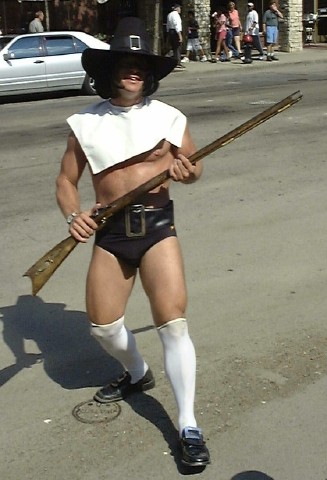 Pilgrim Progress, minor league brick-gadgeteer out of Boston. Claims to be defending "the real spirit of America." Known for his battle cry "I'm here! Ladies, be thankful!"
---
Return to Superheroes.
Surbrook's Stuff is maintained by webmaster Michael Surbrook. If you like what you see, please send him your comments about the page.