JOHNNY FUSION
BOY INVENTOR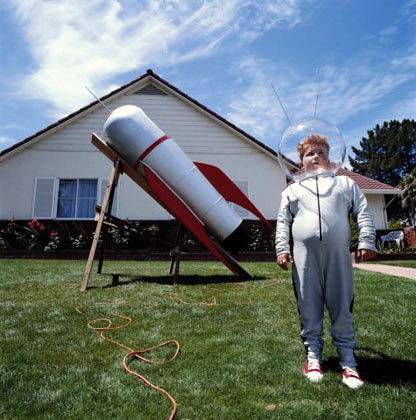 Johnny Fusion, aged 10, poses before his home-made rocket-ship. The extension core apparently is for charging the ship's batteries, while propulsion is handled by a mixture of Coke and Mentos. Amazingly enough, the ship did reach orbit on its maiden flight.Johnny has promised a bigger and better rocketship for his next attempt.
---
Return to Pictures That Could Be Campaign Characters.
Surbrook's Stuff is maintained by webmaster Michael Surbrook. If you like what you see, please send him your comments about the page.