GOLIATHON 83
Infinity Beam Projector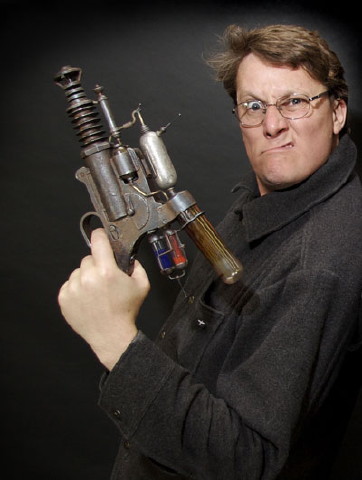 This gentleman is posing with a fully-restored Goliathon 83 "Infinity Beam Projector." Made around the turn of the Century, it projected an oscillating infra-wave, capable of vaporizing most any flesh-and-blood target. The one seen in the photo, however, has been deactivated.
---
Return to Pictures That Could Be Campaign Characters.
Surbrook's Stuff is maintained by webmaster Michael Surbrook. If you like what you see, please send him your comments about the page.