GEPANZERTER SOLDAT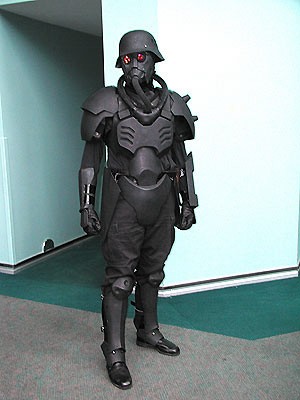 This picture shows the armor of a Gepanzerter Soldat. The image was taken after the war and shows various restored and rebuilt suits all combined into one complete armor.
---
Return to Pictures That Could Be Campaign Characters.
Surbrook's Stuff is maintained by webmaster Michael Surbrook. If you like what you see, please send him your comments about the page.