EARLY ROBOT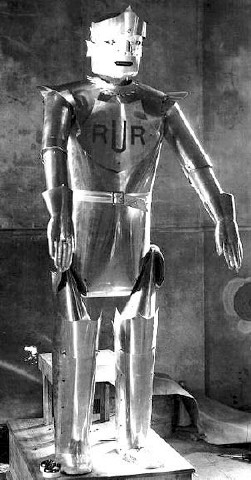 This period photograph shows a mechanical man under constriction sometime in the early 1920s. Robotic humanoids such as this, with their immense strength and resistance to injury, epitomize the so-called "Weird Science" so common to the pre-World War II era.
---
Return to Pictures That Could Be Campaign Characters.
Surbrook's Stuff is maintained by webmaster Michael Surbrook. If you like what you see, please send him your comments about the page.