VINYL STREET SAMURAI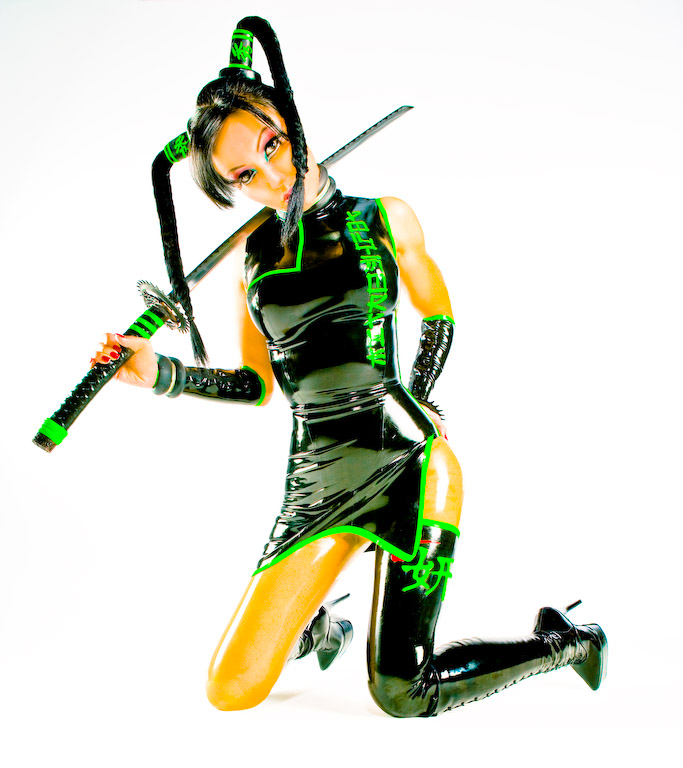 Decked out in tight laytex and vinyl, armed with a razor sharp katana and the cyberwware to use it, this modern neon-samurai strides the streets of a cyberpunk city.
---
Return to Pictures That Could Be Campaign Characters.
Surbrook's Stuff is maintained by webmaster Michael Surbrook. If you like what you see, please send him your comments about the page.