LI ZHIJUAN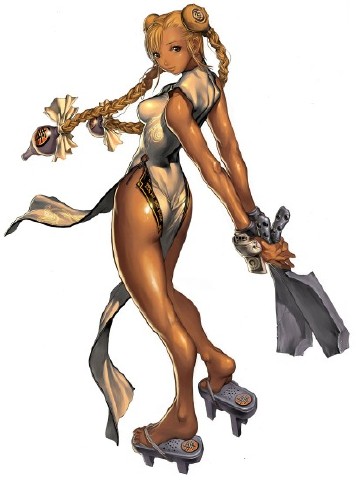 Li Zhijuan is a bodyguard, charged with protecting members of the royal house safe from the all too common threat of assassination. She is a master of The Heartbreaking Blade style, and wields her twin dao to great effect in battle.
---
Return to Pictures That Could Be Campaign Characters.
Surbrook's Stuff is maintained by webmaster Michael Surbrook. If you like what you see, please send him your comments about the page.