SIEGE BOT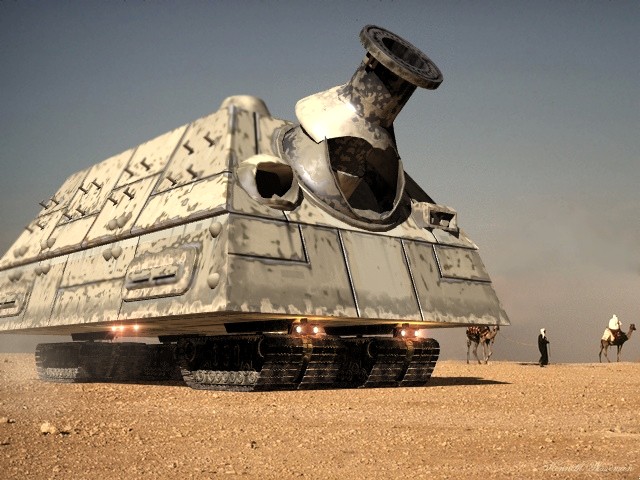 Rumor has it, this massive war-machine, dubbed the "Siege Bot" in Western intelligence circles, was built by the Iraqi regime under Saddam Hussein. The huge gun tube launched rocket-assisted howitzer rounds, and was intended to crack Iranian fortifications during the Iran-Iraq war of the 1980s. The Siege Bot vanished soon after the first Gulf War, having never fired on Allied troops. The United States denies having it, with the rumor among some metahuman circles placing in the hands of Dr. Destroyer.
---
Return to Pictures That Could Be Superheroes.
Surbrook's Stuff is maintained by webmaster Michael Surbrook. If you like what you see, please send him your comments about the page.