GIANT WEASEL CAVALRY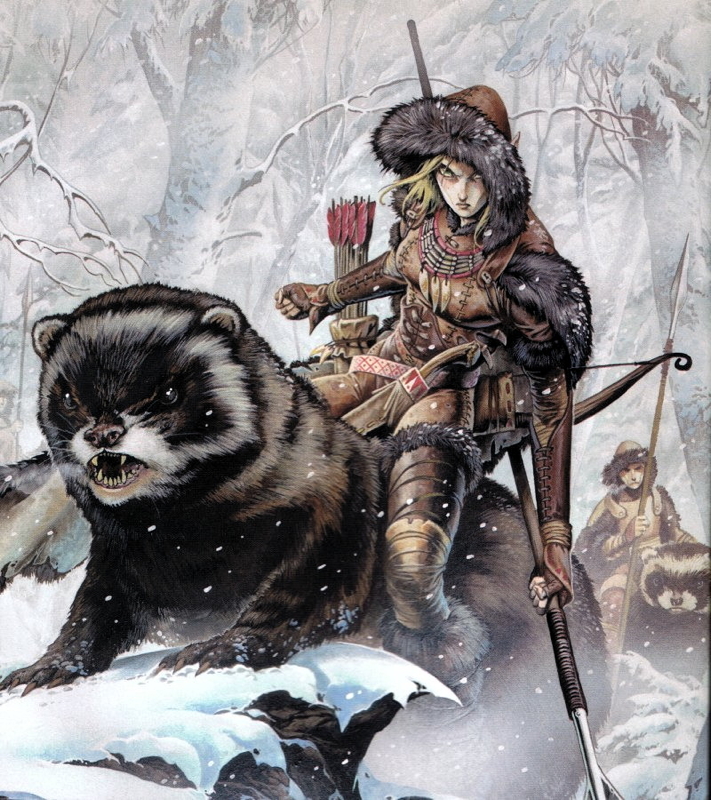 Wood elves from the far north defend their realm from intruders. They ride immense weasels into battle, presenting a virtual storm of arrows, spears, and teeth to the enemy.
---
Return to Pictures That Could Be Campaign Characters.
Surbrook's Stuff is maintained by webmaster Michael Surbrook. If you like what you see, please send him your comments about the page.