CLOCKWORK WOMAN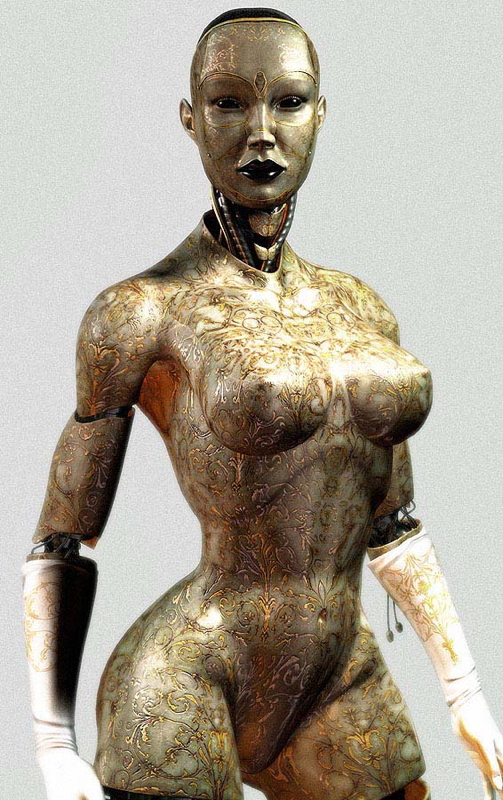 Created by a master artificer to serve as a bodyguard and servant to a great lord. It can be clothed as the owner sees fit and different wigs can be applied, in order to keep up with current fashion. The body is covered with a layer of ivory and mother-of-pearl, inlaid with lines of gold leaf. Movement is provided by a mixture of clockwork and springs, aided by an arcane engine.
---
Return to Pictures That Could Be Campaign Characters.
Surbrook's Stuff is maintained by webmaster Michael Surbrook. If you like what you see, please send him your comments about the page.