BIO-MECHANICAL HORSESHOE CRAB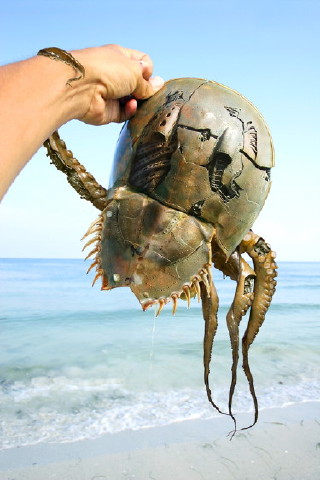 Discovered washed ashore on a Chesapeake Bay beach, this strange creation is thought to be a product of either Mechanon or the Engineer. Its exact purpose is unknown, although its generally agreed the creature is (or was) some form of intelligence gathering device.
---
Return to Beasts.
Surbrook's Stuff is maintained by webmaster Michael Surbrook. If you like what you see, please send him your comments about the page.