MOVIE-DERIVED CHARACTER ADAPTATIONS
"FAST" EDDIE FELSON



Val	Char	Cost	Roll	Notes


10	STR	0	11-	Lift 100 kg; 2d6 HTH Damage [2]
13	DEX	9	12-	OCV:  4/DCV:  4
15	CON	10	12-
12	BODY	4	11-
10	INT	0	11-	PER Roll 11-
12	EGO	4	11-	ECV:  4
12	PRE	2	11-	PRE Attack:  2d6
14	COM	2	12-

5	PD	3		Total:  5 PD (0 rPD)
5	ED	2		Total:  5 ED (0 rED)
3	SPD	7		Phases:  4, 8, 12
5	REC	0
30	END	0
25	STUN	0		

Total Characteristics Cost:  43





Movement:

	Running:	6"/12"
		Leaping:	2"/4"
		Swimming:	2"/4"



Cost	Powers & Skills


2	

Pool Cue:

  HA +1d6; OAF (stick; -1), Hand-To-Hand Attack (-½), Real Weapon (-¼), STR Minimum 5 (-¼), END 1
5	Luck 1d6


   

Perks


5	Money:  Well Off
1	Reputation:  Great Pool Player (A small to medium sized group) 8-, +1/+1d6

   

Skills


3	+3 with Pool Cue
	 
5	Acting 12-
5	Bribery 12-
3	Conversation 11-
3	Deduction 11-
5	Gambling (Other (General) Pool, Poker) 12-
7	KS: Alcoholic Beverages 16-
5	KS: Pool 14-
5	Persuasion 12-
5	Streetwise 12-
5	Trading 12-



Total Powers & Skill Cost:  64
Total Cost:  107

75+    Disadvantages


5	Age:  40+
10	Dependent NPC:  Girlfriend 8- (Normal)
0	Normal Characteristic Maxima
10	Psychological Limitation:  Ambitious (Common; Moderate)
15	Psychological Limitation:  Self Destructive Nature (Common; Strong)
10	Psychological Limitation:  Tends to Drink Too Much When He Drinks and Plays Pool (Uncommon; Strong)
5	Reputation:  Hustler, 11- (Known Only To A Small Group)
5	Rivalry:  Professional, Other Great Pool Players, Rival is As Powerful, Seek to Outdo, Embarrass, 
	or Humiliate Rival, Rival Aware of Rivalry



Total Disadvantage Points:  107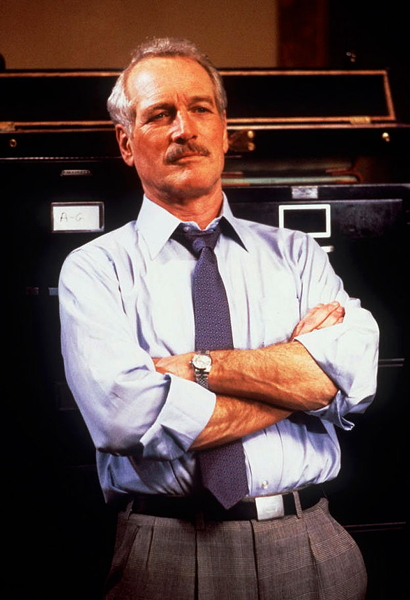 Background/History: He was a winner... He was a loser... He was a hustler. "Fast" Eddie Felson is a small-time pool hustler with a lot of talent but a self-destructive attitude.
Personality/Motivation: Eddie finds he must cope with becoming skilled at the now-prevalent game of nine-ball, as opposed to straight pool, which he had mastered decades earlier.
Quote: "I don't rattle, kid. But just for that I'm gonna beat you flat."
Powers/Tactics: Pool-hall America: A merciless, macho world where success demands absolute ruthlessness and coming in second means a personal hell of inadequacy and doubt. Fast Eddie is the young hopeful on the way to challenging the past master of the green baize—Minnesota Fats—for his world title.
Designer's Notes: "Fast" Eddie Felson appears in the movies The Hustler and The Color of Money, where he's played by Paul Newman.
"Fast" Eddie Felson's Hero Designer File
(Character sheet by Jon Burleson.)
---
Return to Movie-Derived Character Adaptations.